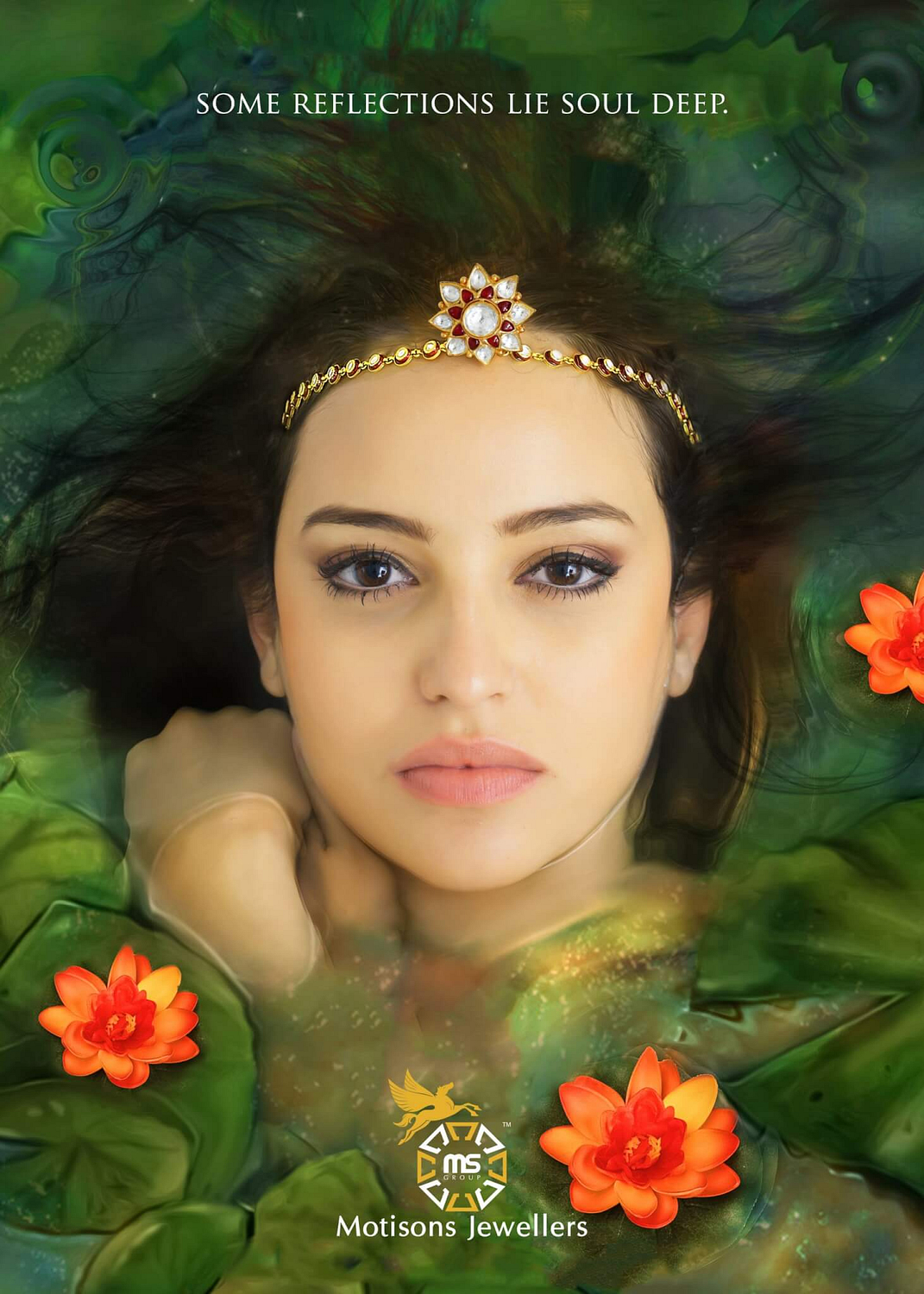 MOTISONS JEWELLERS
ABOUT
The group has imprinted its name in the world jewelry business as a pre-dominant player. Motisons is a brand being acknowledged for its jewelry that defies the cultural boundaries and truly reflects the artistic edge of its master craftsmen. Using the highest quality and rarest of stones, the elaborate masterpieces of Motisons jewelry will continue to rule for years to come. It has quite literally charmed its way into the hearts of its innumerous clientele with exquisitely crafted jewelry that is sophisticated as well as aesthetic at the same time.
CHALLENGE
The brand was looking forward for a new creative communication campaign highlighting its designs, the immaculate craftsmanship of its artisans simultaneously showcasing the extremely flamboyant store they have designed. The brief was to be very unique in the creative approach & create something that haven't been tried earlier.
CAMPAIGN
Universal Selective devised a Creative Campaign for Motisons that included a Documentary style Brand Film called -"Memoir of the Jewel", a series of Hand Drawn Digital Paintings & a series of Cinemagraphs that at that point of time was an absolutely unique creative initiative.
RESULT
The campaign fortified Motisons' positioning in the market, presented its elaborate range of jewelry with aesthetic mannerisms & supplemented its sales.
…………………………………………………………………………………………………………………………………………………………………………………………………………………………………………………………………………………………………………………………………………..
Creative Agency in Jodhpur, Top Advertising agency in Jodhpur,  Video Production  in Jodhpur, Creative Agency  in Rajasthan,  Top Advertising agency  in Rajasthan,  Video Production  in         Rajasthan,  Branding Consultancy  in Jodhpur,  Branding Consultancy in Rajasthan,  Branding Design in Jodhpur,  Branding Design in Jaipur,  Branding Design in Ahmedabad,  Strategic Design in Consultancy,  Corporate Film Makers,  Social Media Agency in Jodhpur,  Social Media Agency in Ahmedabad,  Social Media Agency in Jaipur,  Content Design agency,  Top Branding Agency Rajkot,  Industrial Branding Agency,  Industrial Marketing Agency,  Top Advertising Agency in Rajkot,  Branding Agency in Singapore, Indian Branding Agency,  Top Indian Branding Agency,  Brand Communication Consultancy, Branding for startups, branding for SMEs, brand communication for startups, brand communication for SMEs, advertising for startups, advertising for SMEs.