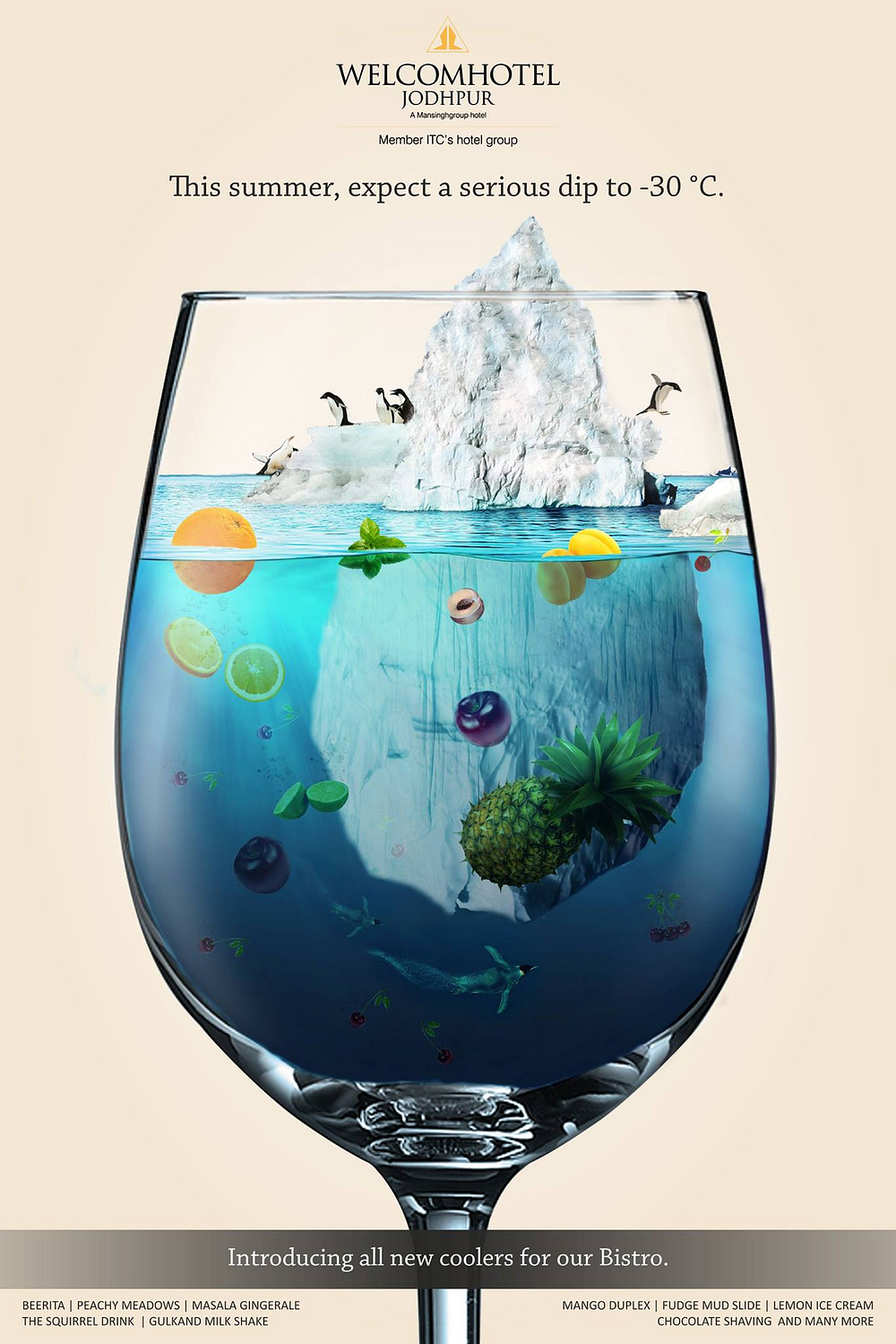 WELCOMHOTEL JODHPUR BY ITC
ABOUT
With the Namaste as the enduring symbol of its brand experience, ITC Hotels is one of India's leading luxury hotel chains. It operates under four distinct brands with more than 100 hotels in over 70 destinations in the country. Integrating India's fine tradition of hospitality with globally benchmarked services, the luxury hotels reflect the culture and ethos of each destination. 'Welcomhotel' is the upper upscale segment brand in ITC's hotel group repertoire.
CHALLENGE
For the newly built plush property- WelcomHotel Jodhpur, ITC was seeking to build an element of differentiation around the Hotel & its Hospitality Services through tactical & creative communication & offering unique experiences to its customers. The two main challenges were to trigger footfall at its premise considering the considerable distance, it is situated from the main city and the other one being Jodhpur receiving seasonal tourist traffic; hence was important to maintain the customer count during the lean period as well.
CAMPAIGN
Universal Selective at WelcomHotel by ITC, launched "Sandstorm", the first nightclub in Jodhpur. A series of more than 30 music gigs, took the city by storm. Sandstorm became the party hotspot in Jodhpur that otherwise as a city was lacking big on the scene. Sandstorm's popularity drew tremendous traffic to the Hotel & also supplemented its other offerings. Team US got on board, the top artists from across the world to play at Sandstorm, partnered with top event properties like MTV EMA Live Screening, Bacardi EVC Official Party, The Yacht Week Official Party, Vh1 Nitropicnic to name a few and built massive creative communication around Sandstorm, including Video Promos, Print, Digital & Outdoor Ads, Branding Collateral, Social Media & At-Venue Branding. The initiative inspired people to become an active member of the 'Jodhpur Nightlife' community. Apart from this various design campaigns were designed for ITC for different festivities and special occasions.
RESULT
The Hotel within first 6 months of its launch became the most popular party destination in Jodhpur. The idea that supplemented its other offerings & increased its Sales revenues to considerable proportions.
…………………………………………………………………………………………………………………………………………………………………………………………………………………………………………………………………………………………………………………………………………..
Creative Agency in Jodhpur, Top Advertising agency in Jodhpur,  Video Production  in Jodhpur, Creative Agency  in Rajasthan,  Top Advertising agency  in Rajasthan,  Video Production  in Rajasthan,  Branding Consultancy  in Jodhpur,  Branding Consultancy in Rajasthan,  Branding Design in Jodhpur,  Branding Design in Jaipur,  Branding Design in Ahmedabad,  Strategic Design in Consultancy,  Corporate Film Makers,  Social Media Agency in Jodhpur,  Social Media Agency in Ahmedabad,  Social Media Agency in Jaipur,  Content Design agency,  Top Branding Agency Rajkot,  Industrial Branding Agency,  Industrial Marketing Agency,  Top Advertising Agency in Rajkot,  Branding Agency in Singapore, Indian Branding Agency,  Top Indian Branding Agency,  Brand Communication Consultancy, Branding for startups, branding for SMEs, brand communication for startups, brand communication for SMEs, advertising for startups, advertising for SMEs.