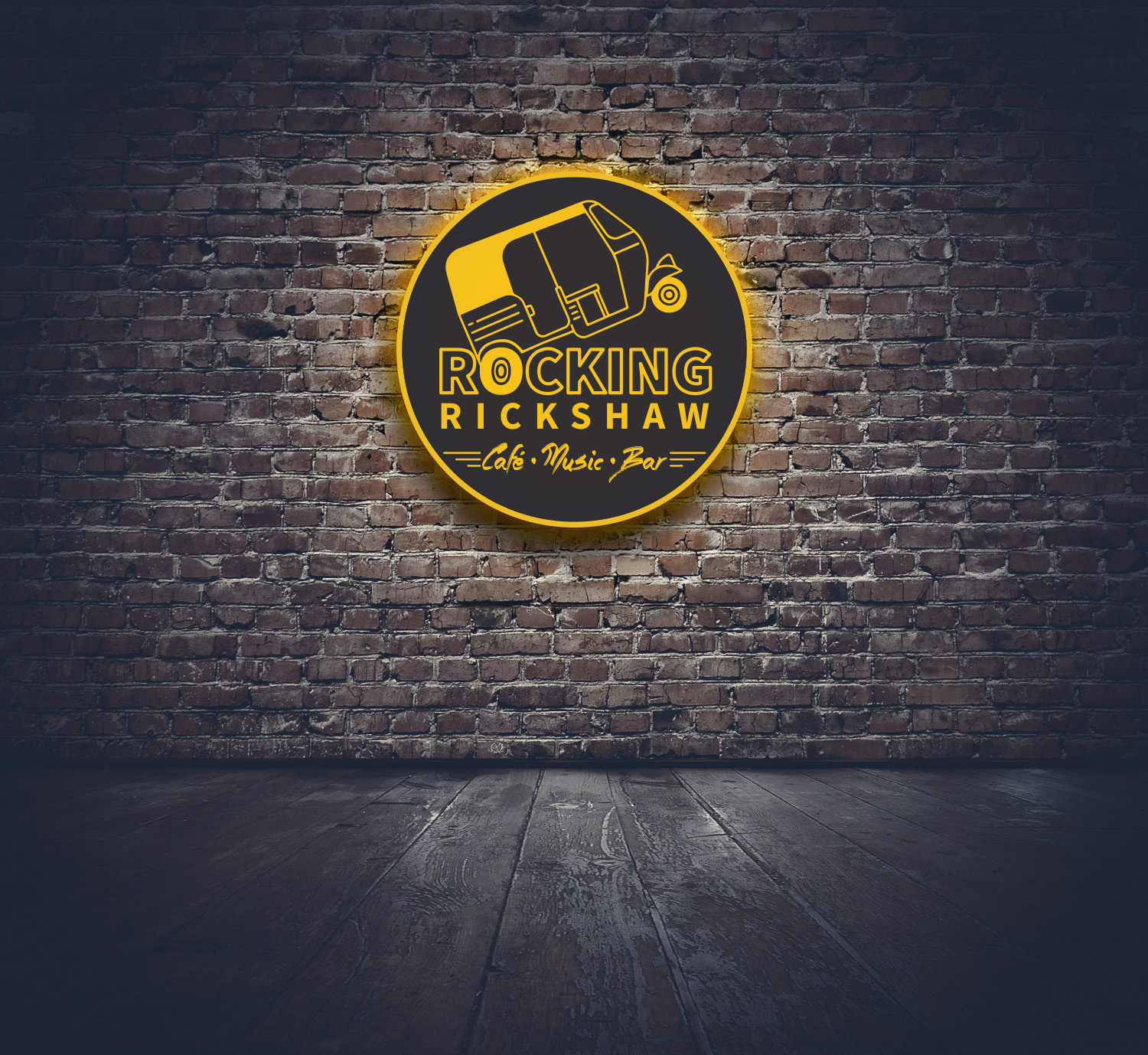 ROCKING RICKSHAW
ABOUT
Based in Singapore, ROCKING RICKSHAW is a buzzing Live Music Venue dedicated to the Desi Indian music scene. The venue entertains its patrons with Live Bollywood Music, Open Mic Sessions, Showcasing Sporting Events, Fusion Cuisines; thereby offering "Wholesome Entertainment" to its customers.
CHALLENGE
To devise a unique Brand Identity & Creative communication for this Singapore based Indian Food & Live Entertainment venue.
CAMPAIGN
Rocking Rickshaw's main target audience included 60 percent expats, Age group 28 to 55 PMEBs, 25 percent Indian tourists especially from India holidaying in Singapore, Indian tourists especially from Australia, New Zealand and 15% UK locals who are PMEBs. Keeping the taste & choices of Indians into consideration, Universal Selective devised a positioning "Äb Singapore Mein Hindustan" for Rocking Rickshaw. A central creative theme using insights from Indian Streets with fun copywriting was devised & used across a series of Video Promos, Print & Digital Ads, Social Media Communication, Restaurant Menus & In-Store Branding.
RESULT
The concept of "Äb Singapore Mein Hindustan" went really well with the TG. The creative communication carrying the 'Fun Indian lingo' were picked graciously by different communities & Rocking Rickshaw opened to a Rocking Start in Singapore. The Restaurant serving delicious food with inventive cocktails in a hygenic mileu quickly made a name in Singapore. The restaurant's quest to bring recognized & upcoming musicians for Live performances, established itself as the most sought after Food & Entertainment t destination in Singapore.
…………………………………………………………………………………………………………………………………………………………………………………………………………………………………………………………………………………………………………………………………………..
Creative Agency in Jodhpur, Top Advertising agency in Jodhpur,  Video Production  in Jodhpur, Creative Agency  in Rajasthan,  Top Advertising agency  in Rajasthan,  Video Production  in         Rajasthan,  Branding Consultancy  in Jodhpur,  Branding Consultancy in Rajasthan,  Branding Design in Jodhpur,  Branding Design in Jaipur,  Branding Design in Ahmedabad,  Strategic Design in Consultancy,  Corporate Film Makers,  Social Media Agency in Jodhpur,  Social Media Agency in Ahmedabad,  Social Media Agency in Jaipur,  Content Design agency,  Top Branding Agency Rajkot,  Industrial Branding Agency,  Industrial Marketing Agency,  Top Advertising Agency in Rajkot,  Branding Agency in Singapore, Indian Branding Agency,  Top Indian Branding Agency,  Brand Communication Consultancy, Branding for startups, branding for SMEs, brand communication for startups, brand communication for SMEs, advertising for startups, advertising for SMEs.